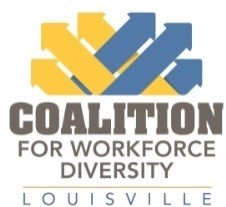 Everyone deserves the opportunity for great employment options – regardless of their disabilities. The Coalition For Workforce Diversity helps supply local businesses with the help they need, while helping individuals with disabilities lead more productive and fulfilling lives
Every 3rd week Thursday of month
Monthly meeting
9:00am
Now meeting via Zoom and in-person at the McDowell Center (8412 Westport Rd)
UPS Delivers Disability Inclusion
The UPS Transitional Learning Center (TLC) is a cooperative effort between UPS and the Coalition for Workforce Diversity (via Options Unlimited, Inc.) to allow people with disabilities – who are sourced through the Coalition – to experience UPS jobs through hands-on training. Recognized as the 2016 "Large Employer of the Year" by the Association of People Supporting Employment First, UPS Worldport and its Transitional Learning Center are playing an important role in advancing innovative solutions for connecting people with disabilities to meaningful employment.
HOW IT WORKS
Through the collaborative efforts of the Coalition, individuals with disabilities are referred to potential employers who value diversity and recognize the disability community as a largely untapped labor pool
CLICK HERE TO READ MORE
Connect with us!
Email elizabethlowden@coalitionfwd.com to be added to our email distribution list.